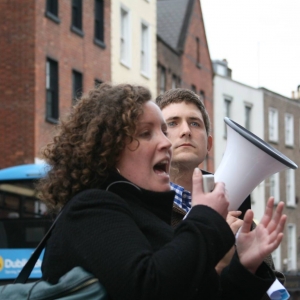 A statement released by the Oblates on Tuesday (April 4th) has been met with calls for the state to abandon the voluntary redress scheme in place since the Ryan Report, and make way for a compulsory scheme.
Cllr. Éilis Ryan (Workers' Party) said they Oblates' statement laid bare their continued failure to acknowledge abuses carried out in the past, saying:
The total absence of generosity of spirit in the Oblates' statement is astounding. They point to legalities such as the assurance of indemnity the religious orders received under the Ryan report, and the fact that the findings of the report would not stand up in a court of law.

Is this appropriate rhetoric for organisations who claim to have learned the errors of their past and wish to amend their ways?
Cllr. Ryan said that the statement makes clear that the voluntary redress mechanism is insufficient, saying:
The statement issued by the Oblates shows the total contempt which many orders have for the voluntary redress mechanisms in place, querying as it does the very principle of 50/50 state/religious responsibility for the scheme.

An entirely different approach is now required. We cannot hope for voluntary cooperation given the lack of any cooperation to date.
Cllr. Ryan called for the state to begin compulsory acquisition of public institutions currently under religious control, concluding:
Clearly there is no way for the voluntary scheme to deliver due compensation to survivors of institutional abuse. Real compensation requires the state ending once and for all the control by religious orders of our education, healthcare and housing, by removing these institutions from religious control and bringing them under democratic, public authority.