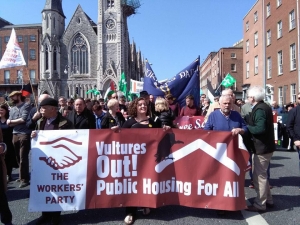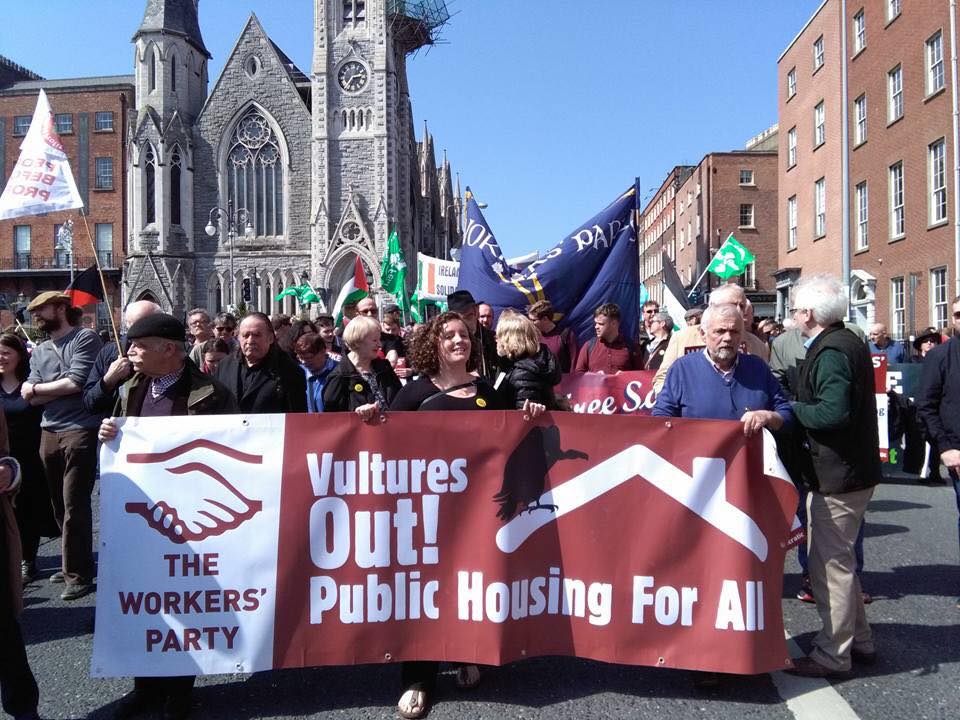 A Dublin City Councillor has reacted angrily to leaks from the city council's senior management that future regeneration of the city's housing stock would involve public-private partnerships, and a diluted percentage of public housing units.
Reacting to reports of the privatisation initiative in today's Sunday Business Post, Cllr. Éilis Ryan (Workers' Party, North Inner City Dublin), said:
"It is totally inappropriate that the city's elected representatives would hear about such a dramatic change in policy by seeing it splashed across the front page of a newspaper.
"This constitutes a major change in how the council regenerates existing stock. Bringing in private finance, commercial and retail units, and private housing to regeneration schemes will completely rip up the fabric and sustainability of communities, as well as running the risk of repeating the sort of delays we've seen in PPPs in the past, where tenants never moved back into their original homes."
Cllr. Ryan said that any increase in density needs to be matched by an increase in density of public housing – not just private, unaffordable units.
"Bring in private developers inevitably comes with a price tag. In this case, what it will mean is pressure on the council to allow a high percentage of private, high price apartments. These will almost certainly be bought up by landlords to rent on the private market.
"Instead, if we are talking about increasing density, we should do so in a way which radically increases the percentage of public housing units – and which delivers high quality homes for life, not just shoeboxes for rent."
Cllr. Ryan concluded she had grave concerns that the scheme might be proposed as an "all or nothing" ultimatum to residents currently living in sub-standard council accommodation, saying:
"At the moment there are thousands of families renting from the council in flats and houses that are damp and unsuitable. It is not right that the council would now go to them and say "it's our way or the highway."
"Those communities have a right to have the quality of their homes regenerated, without being bullied into a private developer pulling down their homes and replacing them with soulless, unaffordable blocks, all for profit. A consultation will only be meaningful if the option of 100% public regeneration is also on the table."