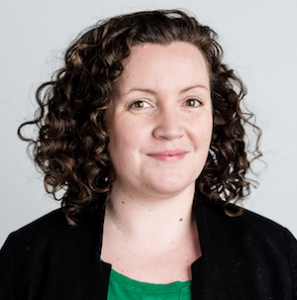 Dublin City Council will this evening (Monday) vote on whether to sell 52 newly-acquired public housing units at Shelbourne Plaza, Ringsend, to Túath housing charity.
Workers' Party Cllr. Éilis Ryan will be proposing an amendment that the city council retain a freehold interest in the apartments, to avoid the sorts of housing sell-offs currently being carried out by housing charities in London.
Cllr. Ryan said:
"Dublin City Council want to hand 52 apartments, which cost it €24.5 million, to a charitable housing body, Túath. Nobody is questioning Túath's credentials. But ultimately, it is the responsibility of councillors to look 50 years down the line and ensure we can guarantee we do not lose this housing to the private market.
"In London last month, we saw housing charity Glasspool sell off 63 units in an affluent area. This is part of a growing trend, and is compounding gentrification and division. We have to, as councillors, look decades down the road and ask – can we really guarantee this type of scenario won't happen here?"
Cllr. Ryan continued:
"The stipulations of the disposal by the Council to Túath allow leaway for these properties to be sold in 'exceptional circumstances,' and also to be handed over to a lender if there is a mortgage outstanding on them and Túath goes bankrupt. These may seem like outlandish scenarios, but they are exactly what we now see happening in the UK.
"I will be proposing an amendment to tonight's disposal of the Shelbourne Plaza apartments. I will propose that Túath be prevented, in all circumstances, from selling these properties and that, in the event of Túath collapsing, the asset be returned to the local authority.
The councillor concluded:
"The stupidity of this sell off is compounded by the fact that, once Túath take over the apartments, they will be subsidised by the state to the tune of 92% of market rent, on top of the 15% differential rent they receive from tenants. And once the loan is paid off – by the state's subsidies – the asset remains with Túath.
"This makes no sense."