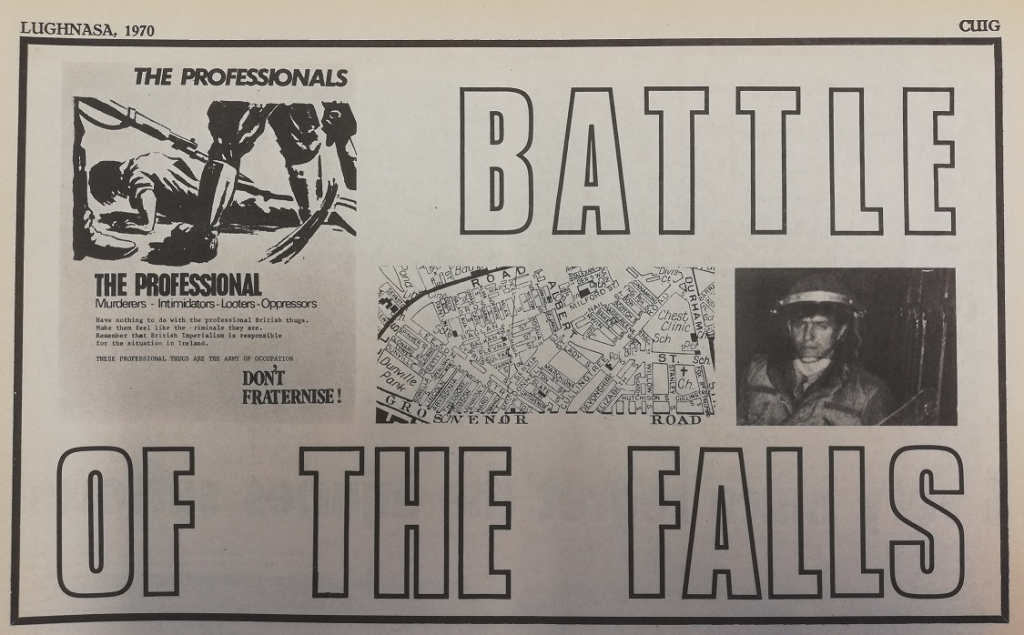 Comrades and Friends,
This Easter, the National Commemoration Committee of The Workers' Party of Ireland sends its greetings to all members and supporters of the republican socialist cause.
Easter is a time for reflection on the tasks we face and our progress towards them; for remembering with pride those comrades who have gone before us; and for drawing renewed inspiration from the men and women who fought the might of an Empire in the cause of an independent Irish Republic in 1916.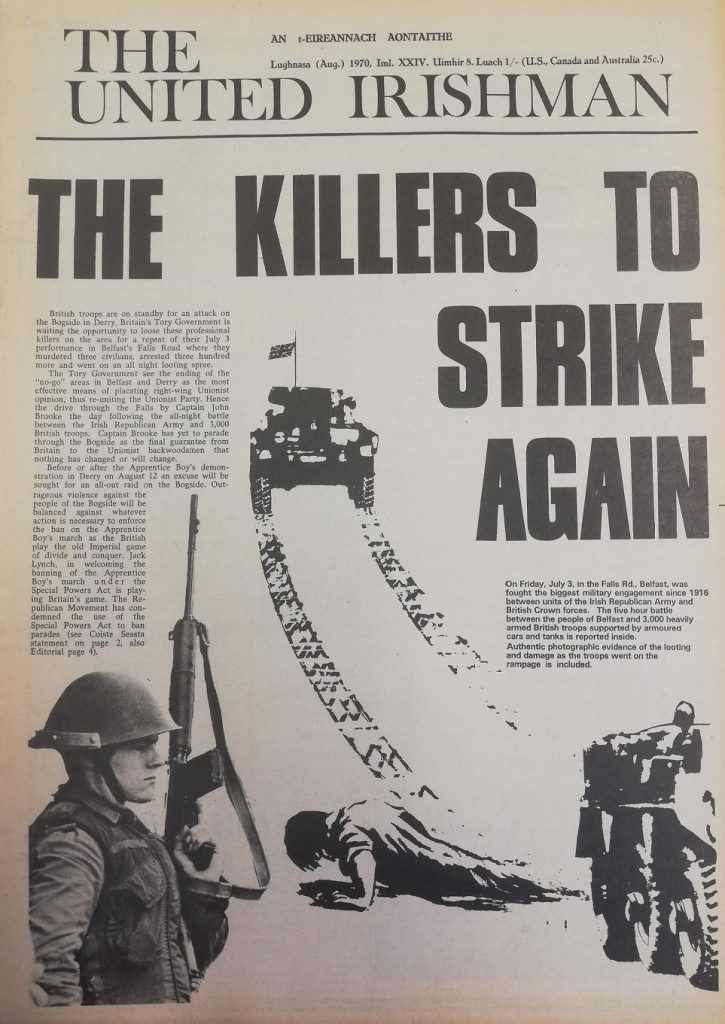 In particular this year, on the 50th anniversary of the Battle of the Lower Falls, we wish to remember all those republican socialists who died fighting the forces of British imperialism in the 1970-1976 period.
The Battle of the Lower Falls saw Official Republicans defend their area from attack by 3,000 British troops. On the night of the 3rd/4th July, republican volunteers in the Lower Falls held the might of the British Army at bay in the biggest engagement with British Forces by the Republican Movement since Dublin in Easter Week 1916.

The fight against capitalism, imperialism, and sectarianism is not over but our methods of struggle are never fixed.
They must change as the context changes: by the early 1970s the Official Republican leadership saw that the motor of anti-imperialist struggle necessarily leads to the terrain of social and political struggle. They understood the need for the development of a class party that could unite all working people, Protestant, Catholic, and Dissenter, in the struggle for the socialist republic: The Workers' Party.
Although our methods have changed, we will not forget our roots nor our comrades who gave their lives in the fight against imperialism, as well as those who pioneered the struggle for Civil Rights in the sectarian northern state.
This coming July, therefore, the National Commemoration Committee is determined to mark the Battle of the Lower Falls and to honour all official republicans who gave their lives fighting against British Imperialism and for a 32 County democratic, secular, socialist republic.
We remember them, and the sacrifice they made, with pride.
Remembered with Pride
Gerald McAuley
Rose Curry
Gerard O'Hare
David McCafferty
Joe McCann
Gerard Doherty
Gerard Gibson
Robert Millen
Tobias Molloy
Geraldine Macklin
Patrick McGreevy
Patricia McKay
Anthony Hughes
Colman Rowntree
Martin McAlinden
John Pat Mullan
Hugh Herron
Peter McGerrigan
Ted Brady
Pat Bracken
Gerry Gilmore
Signed on behalf of the National Commemoration Committee of the Workers' Party of Ireland:
Mickey McCorry (Chair)
Mary Quinn (Secretary)