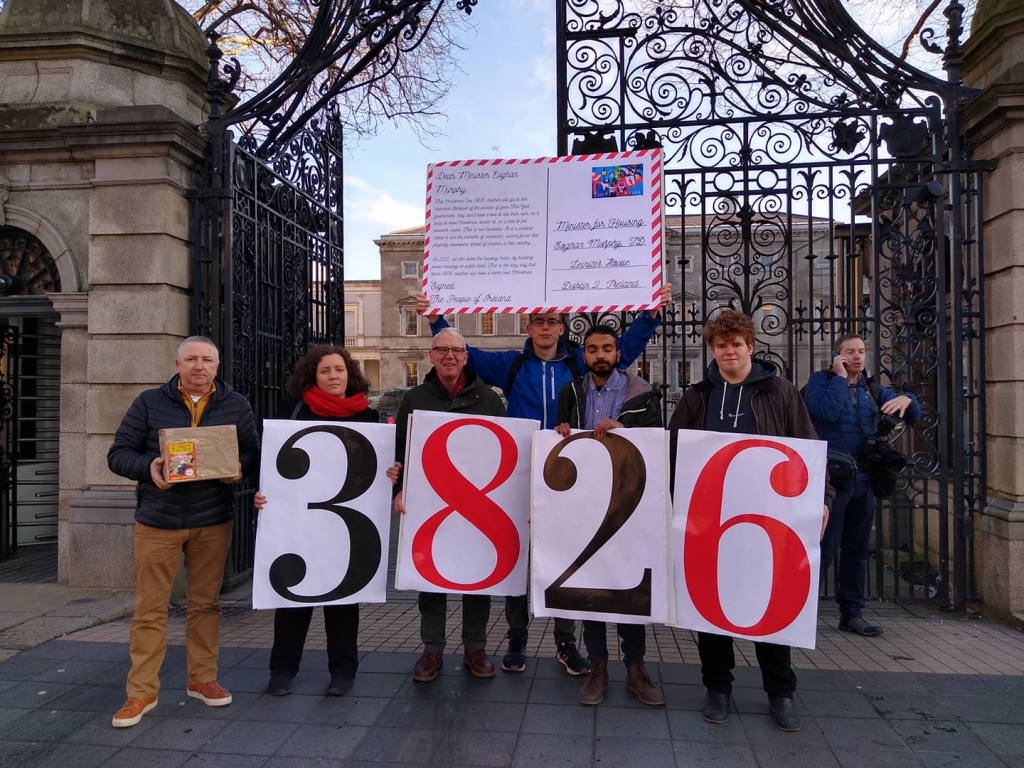 Campaigners from the Workers' Party today (Friday) delivered 3,826 Christmas postcards to Minister Eoghan Murphy – one for each child who will spend this Christmas without a home. 
Cllr. Ted Tynan, a city councillor with the Party on Cork City Council, said: "We collected the signatures to these postcards on the streets of Cork, with people queuing up to sign them, and send a message to Minister Eoghan Murphy about the disgrace of child homelessness. 

"The Christmas cards symbolise each child who is homeless in this country – without a tree, a Christmas dinner table, or a chimney for Santa. People want the Minister to make sure the same scandal isn't reported next Christmas." 

Speaking from Leinster House, where a group of campaigners delivered the postcards this morning, Cllr. Tynan said: 
"There is no question about it, it is entirely within the capacity of the government to wipe out child homelessness long before next Christmas – by building and buying public housing, and using it to clear waiting lists. 

"But equally certain is that no Fine Gael government will actually do this. They clearly prefer their landlords and property developers, to the homeless children of Ireland." 

Cllr. Tynan continued: 
"Minister Murphy will have a comfortable, well-heeled Christmas. But his policies have denied this to almost 4,000 children across the country."