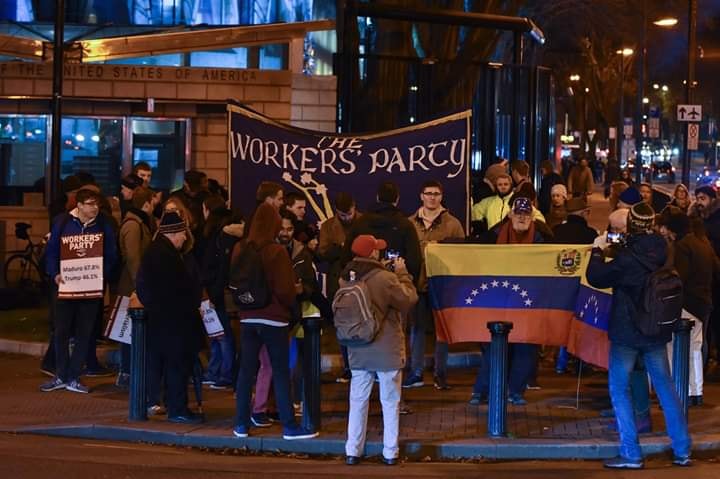 The Workers' Party have accused Minister for Foreign Affairs Simon Coveney of prioritising Donald Trump's foreign policy ahead of Irish neutrality. Cllr. Éilis Ryan, the Workers' Party candidate in May's European Parliament elections, said:
"Simon Coveney has, for the first time in our history, given formal backing to United States overseas aggression. Successive governments under Fianna Fáil, Labour and the Green Party have facilitated US overseas aggression by allowing the use of Shannon Airport, but this move marks a new departure, leaving behind even the facade of neutrality.
"It flies in the face of the values of anti-colonialism and sovereignty which Irish people are so rightly proud of."
Cllr. Ryan said the move would endanger tens of thousands of lives and destabilise a region:
"There is nothing remotely democratic about this power grab. Guiadó comes from a party deeply embedded in the worst violent excesses of right-wing politics in Latin America, and his self-proclaimed "transitional programme," for Venezuela makes an explicit commitment to sell Venezuela's national oil reserves to the highest bidder.
"Coveney has given his backing to a puppet of Donald Trump, who will ensure American oil companies make plenty money from Venezuela's natural resources. This is a moment of great shame for our country."
The candidate for the European elections concluded:
"Ireland has positioned itself within an unsavoury minority of countries. Only 25% of countries around the globe have recognised Guiadó, and these are led by the United States, Israel, right-wing governments in rich European countries, and the United States' unsavoury allies in Latin America – led by Brazil's Bolsonaro. Many of these have a shameful history of warmongering.
"Two Latin American governments, Uruguay and Mexico, have offered to act as mediator. This has the backing of the United Nations. It is astounding that any Irish government would ignore such a possibility, in favour of siding with Donald Trump."