Catherine Coffey, Cork Workers' Party activist and survivor of a Mother & Baby home today visited the site of the former Bessboro Mother & Baby Home at Blackrock in Cork to view the damage done to the building known as the Bessboro Folly and the surrounding site. Accompanied by two other survivors, Ms. Coffey found herself locked inside the site as the entrance gate was padlocked behind them.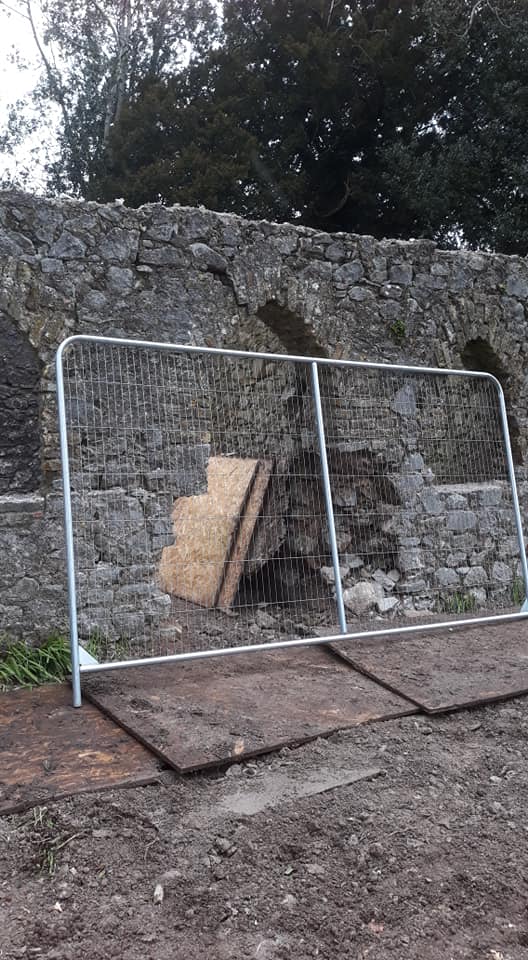 Catherine Coffey said she was utterly shocked by the damage which she described as blatant and disgraceful. She said: "It is hard to put words to how I and other survivors feel about this utter vandalism carried out at the behest of a religious order, the Sisters of the Sacred Heart of Jesus and Mary. It is almost beyond belief that anyone would do this, particularly in the light of the investigations that were due to begin on the site".
"I have said before and I repeat – this is a grave site, it should also be treated as a crime scene and I am calling on the gardai to investigate what happened and the Minister for Children, Katherine Zappone to immediately secure this site to ensure that no further interference can take place there, from any source", said Catherine Coffey.