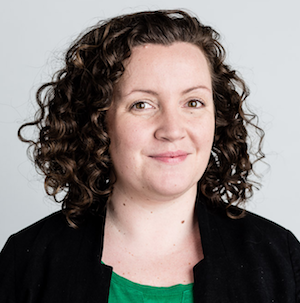 Workers' Party Cllr. Éilis Ryan will be tabling a motion at September's meeting of Dublin City Council, calling for a series of local measures to curtail recent and increasing outbreaks of infectious diseases.
The move comes following a further outbreak of measles in Dublin's North Inner City, the area which Cllr. Ryan represents.
Speaking on the issue, Cllr. Ryan said:
"This is just the latest in a series of outbreaks of diseases which are entirely preventable. Measles is highly contagious, and even moreso in a dense urban area like Dublin. It is right and proper that the city's local authority take emergency action to address the constant cycle of misinformation about vaccinations.
"The HSE have said that those who contracted the disease in the inner city were from households which had not received vaccinations. This is proof that vaccines work. But there are many – young babies and those with medical conditions in particular – who can't be vaccinated. They are put at risk by others' selfishly refusing to vaccinate themselves or their children."
Cllr. Ryan continued:
"I am putting this motion before the council for a number of reasons. Firstly, the local authority is ideally placed to carry out a proper public education and information campaign at a grassroots level, in people's homes and communities.
"But secondly, I want my fellow councillors to take a public stance in favour of vaccinations, and show leadership to anybody who may be unsure about whether or not to vaccinate their children."
The Cllr. concluded:
"Ireland already has a highly effective public vaccination service. We would like to see some improvements, including ensuring the first dosage of pre-school age vaccinations is given by a public health nurse in the home.
"But fundamentally, if we want to improve vaccination rates in this country, we need to ensure all children sharing school, childcare or leisure facilities with other children, are vaccinated, and cannot endanger other children – as is already the case in France, Australia and many other places."