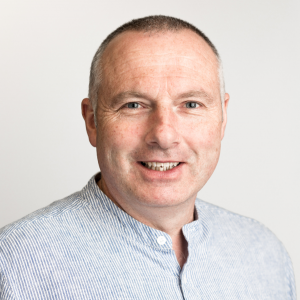 The Workers' Party have called on the FAI to introduce emergency reviews of how League of Ireland licensing operates, following a decision by players in Bray Wanderers to take strike action in the coming weeks owing to lack of pay.
Speaking in response to the planned strike, Workers' Party representative for Palmerstown / Lucan, David Gardiner said:
"Despite weeks of negotiation between the Professional Footballers' Association of Ireland (PFAI) and the club, a satisfactory deal was not produced by the club. Some players have been forced to find work elsewhere, while those who've remained have announced that they'll be giving their seven-day notice to the club early next week.
"I fully support the striking players. Strike action has been forced on them as a last resort, and their actions are in the interests of players in League of Ireland clubs across the country."
Gardiner, who is a League of Ireland supporter and trade unionist, said:
"The issues go beyond unpaid wages. Players for Bray have had to pay their own medical expenses for injuries that they sustained while playing for the club. Playing a contact sport like football means that you're sure to endure some injuries, and when you're playing at the top level in the country, surely you expect your club to do their utmost to rehabilitate you when this does happen.
"Unfortunately, everybody involved in League of Ireland football was aware of these challenges months and years ago – but the FAI took a decision to renew the club owners' licence. The policing of this license system has clearly failed."
Gardiner concluded:
"Back in 2015 when Bray's board approved a takeover of the club by Milway Dawn Ltd., there were rumours in League of Ireland circles that the new owners would wind the club down and build developments on the Carlisle Grounds, Bray's home ground, because of its prime location, only a stone's throw away from the DART station and the seafront. One might wonder if the owners are so hesitant to come to a deal with the players because they still hold out hopes of doing just this.
"We need the FAI to do its job, and ensure League of Ireland clubs are run by and for communities and players – not for the profit of corporate owners."