The Workers' Party in Cork have expressed serious concern at last night's (Friday) major fire at a recycling centre near Glanmire which was attended by 11 units of Cork city and county fire brigade.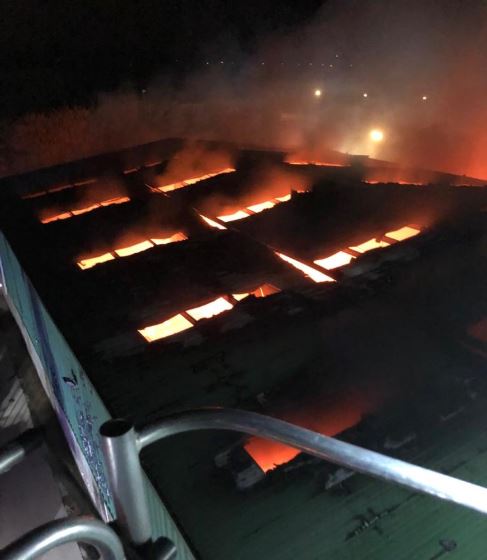 Councillor Ted Tynan said that there was a very real concern about the safety of recycling centres and accused the Environmental Protection Agency and local authorities of not doing enough to ensure that such units were made safe.
Cllr. Tynan said: "Hardly a week goes by without a recycling centre fire in some part of the country. In the last twelve months there have been numerous fires in such centres, including a massive outbreak at Rathcoole in Co. Dublin last August. The problem is not just confined to Ireland and there were over 300 such fires in the UK last year with many more in the United States. Clearly more needs to be done and unless recycling centres can be made safe then a question mark must remain over their future".
The Workers' Party councillor said that while waste recycling was an essential part of an urgent response to climate change, these centres must not themselves become part of the problem.
"All of these fires have their own consequences for our environment, on flora and fauna and on ourselves. We cannot have a solution which has the potential to release toxic fumes and dioxins into the atmosphere. It is vital that the EPA, local authorities and the government in conjunction with international experts look at this problem and find solutions. In the meantime these centres should not be located close to urban areas and the strictest possible rules must be put in place to prevent fires and to contain them if they do occur", said Cllr. Tynan.