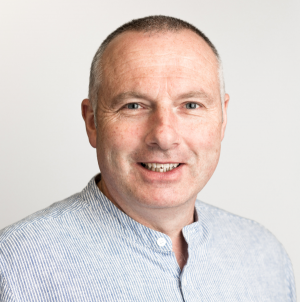 David Gardiner, Workers' Party representative in Palmerstown-Fonthill, has called on the Health Service Executive (HSE) to ensure that adequate funding is made available to provide the users of Stewarts Hospital with a high standard of care, following a reduction in services by facilities operated by Stewarts Hospital in Palmerstown Village.

"Staff from Stewarts have told me that the Health Information and Quality Authority (HIQA) have brought in a higher standard of care to be upheld across the board. This is of course to be welcomed, however, the funding provided to Stewarts by the HSE has to match up with these standards in order to actually be achieved." Gardiner said.

He continued, stating that "Stewarts have had to temporarily reduce the capacity in which the Coach House, a coffee shop, and the Beehive, a restaurant, both along the Old Lucan Road, can operate in order to meet these new HIQA standards due to a lack of resources. These places provide an opportunity for service users of Stewarts Hospital to integrate themselves into their community here in Palmerstown, with many working and socialising in these facilities."

"With this in mind, I'm calling on the HSE to provide adequate funding in order to ensure that facilities, such as the Coach House and the Bee Hive, can remain fully functional all year round for the benefit of service users of Stewarts and our community as a whole." Gardiner concluded.