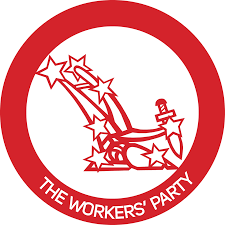 James Coughlan, the Workers' Party by-election candidate in Cork North Central has said investment in expanding public transport is key in reducing carbon emissions and increasing connectivity across the city and surrounding areas.
Coughlan said that at present there was far too much emphasis on electric cars which were not as environmentally friendly as portrayed, requiring the mining of Lithium which causes huge environmental pollution in countries such as Bolivia and Tibet and had been a factor in the recent US backed coup in Bolivia.
He said that only an efficient public transport system could solve the twin issues of getting people out of cars and providing reliable and environmentally friendly transportation across the city. To make it more attractive this transport should be free.
"While a Luas-style light rail or tram system for the city would be welcome, talk of such a system is simply pie in the sky without massive financial commitment. The crisis is here and now and the best way to solve it is through improving and expanding the public bus network in Cork. Bus Éireann is the only company that can achieve that but it needs to be allowed work with adequate funding and without the threat of privatisation", said James Coughlan.
The Workers Party candidate rejected the idea that a local office of the National Transport Authority was the solution. "The National Transport Authority is part of the problem. Things have got immeasurably worse under it and it is a quango dominated by privatisers while private operators want to cherry-pick the most profitable routes and abandon the rest of them. The NTA should be scrapped, not expanded", he said.