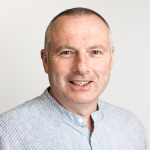 Dublin paramedic calls for expulsion of Israeli ambassador, in solidarity with the murdered medic
The Workers' Party have reiterated their call for the Israeli ambassador to be expelled from the country, in the wake of the shooting dead of 21-year old Palestinian medical volunteer, Razan al-Najar.
The Party's representative in Palmerstown-Lucan, David Gardiner, who is himself a paramedic, said:
"The work of medical staff and volunteers in conflict zones is strictly protected under the Geneva conventions. As a paramedic, first responder and ambulance driver, I am acutely aware of the importance of being able to carry out my work in a secure and protected environment.
"If governments are allowed to kill medics and first responders with impunity, it will become impossible for this life-saving work to continue effectively."
Gardiner continued:
"The Israeli government has announced its own investigation into this murder. Unfortunately, this is an all too familiar pattern – a member of the Israeli Defence Forces commits an atrocity, the government announces an investigation, and months later when the storm has passed, the issue quietly disappears.
"What is required is an independent investigation, carried out under the auspices of UNRWA, the UN agency for Palestine, or a similar body. Without this, we can assume soldiers will be allowed to continue these despicable actions with impunity."
Gardiner concluded:
"The Irish government cannot wash its hands of this situation. It is essential that it issue a strong message to the Israeli government about its current offensive against Palestine, by expelling the Israeli ambassador.
"I am calling on the Minister for Foreign Affairs to proceed immediately with this expulsion, and to publicly call on the Israeli government to allow a full, impartial and independent investigation into Razan's shooting."