Delivered by Padraig Mannion, Ard Comhairle/CEC of the Workers' Party of Ireland.
On my own behalf, and on behalf of the Central Executive Committee of the Workers' Party of Ireland, I would like to thank the McFarlane family for this opportunity to say a few words at this time. And I also take this opportunity to extend our deepest sympathy to his brother Shay, to Noel's extended family, and of course to his comrades and friends.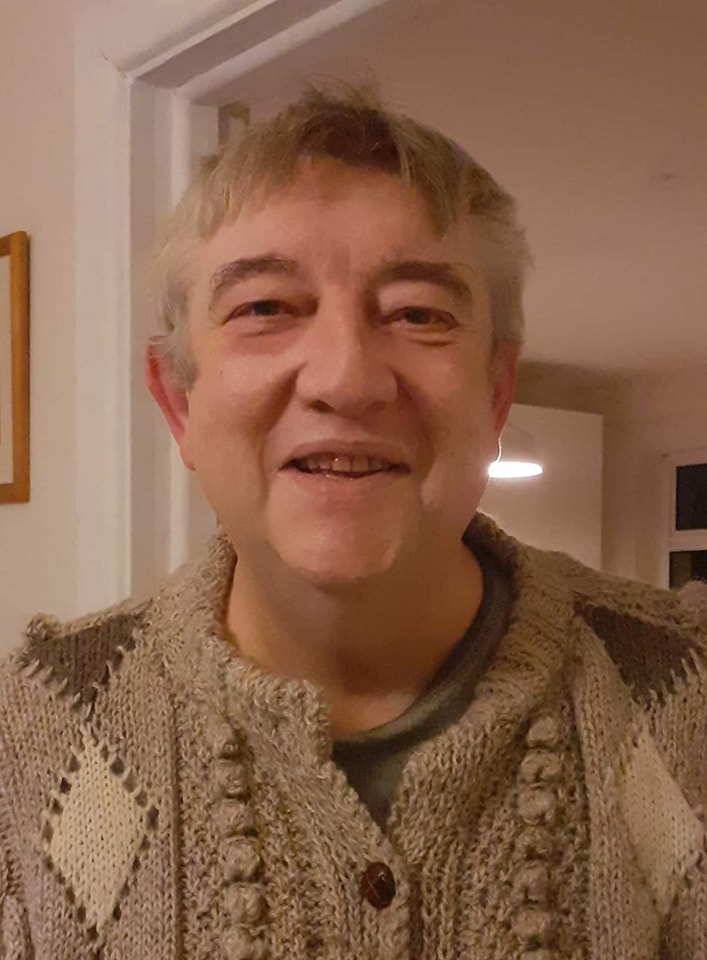 I have known Noel for over 40 years. Back in 1979 I was newly arrived in Dublin from Galway. Noel was an established Dub. More – he was genuinely Ballyer. We were all young and enthusiastic comrades. The band of four musketeers Noel, Willie Brady, Eugene Murphy and George Matthews (who died decades before his time) were, with many others, central to building a formidable Party base in Ballyfermot and surrounding areas which was the foundation for Tomás Mac Giolla's City Council and Dáil electoral victories.
Having started as a copyboy while still a teenager, Noel was by then a sub-editor in the Irish Times. And while he was a brilliant sub, he was also so much more than that. He was the writer of the pioneering 1977 film "Down the Corner" directed by Joe Comerford. Forty five years later this film still stands the test of time and was an incredible feat for one so young. I think it was a source of frustration to Noel that he never again got a similar creative writing opportunity.
At an early stage Noel developed a great skill as a speech writer. For many years he was the stand-by writer for Easter orations, Bodenstown orations, even, at times helping Tomás Mac Giolla put a layer of polish on his Ard Fheis Presidential address. For many years he worked very closely with comrade Seán Ó Cionnaith. In the course of an hour or two I have seen Noel draft a statement on issues as diverse as the bus service in Ballymun and then, after a mug of tea, a statement on US aggression in El Salvador, Chile or Nicaragua.
Noel never sought office or promotion in our party. But he always had the total trust of the leadership of the party. He had deep friendships, and mutual respect, with Cathal Goulding, Tomás Mac Giolla and Sean Garland. They knew that Noel was always there and when the Party was in trouble it was then that Noel showed his true mettle.
In 1992, when a faction wanted to disestablish the Workers' Party, Noel worked night and day to counter the lies being disseminated, to contact members and supporters, and to produce the truth in print. He edited Patterns of Betrayal which, for posterity, set out the truth behind the 1992 split.
During the 1980s Noel had contributed a steady stream of articles to the Party magazines Workers' Voice and later Making Sense. In the late 1980s Noel was the founding editor of Tomorrow's People which was scheduled as a modernised Irish People. Sadly, this initiative failed through factors totally outside of Noel's control.
In the mid-1990s, when I was appointed as editor of a relaunched Irish People newspaper, Noel was a constant, indeed vital, source of help and support. Later, in 2006 when Noel was the founding editor of LookLeft and I was working on layout, I really got to know and appreciate Noel's skill, his dedication and his work ethic. He could write 100 words in a few minutes, but he would slave over the typewriter for several hours to make sure they were the right 100 words. It was at this time also that I recognised the depth of friendship between Noel and Sean Garland. It was a friendship that endured through thick and thin.
I would like to finish with one personal anecdote. About 15 years ago Noel and I were working on LookLeft. I was working my way through a packet of Fisherman's Friends mints. Noel had never eaten one of these mints so I offered him one. However I managed to tip two into his hand and I told him to go ahead – as I had often done it. Noel took the two mints and all was well for about 30 seconds. Then his eyes began to water and, looking at me as only Noel could, said "Mannion, are you effing trying to cure my effing stammer".
Noel, for a life well lived, we salute you.