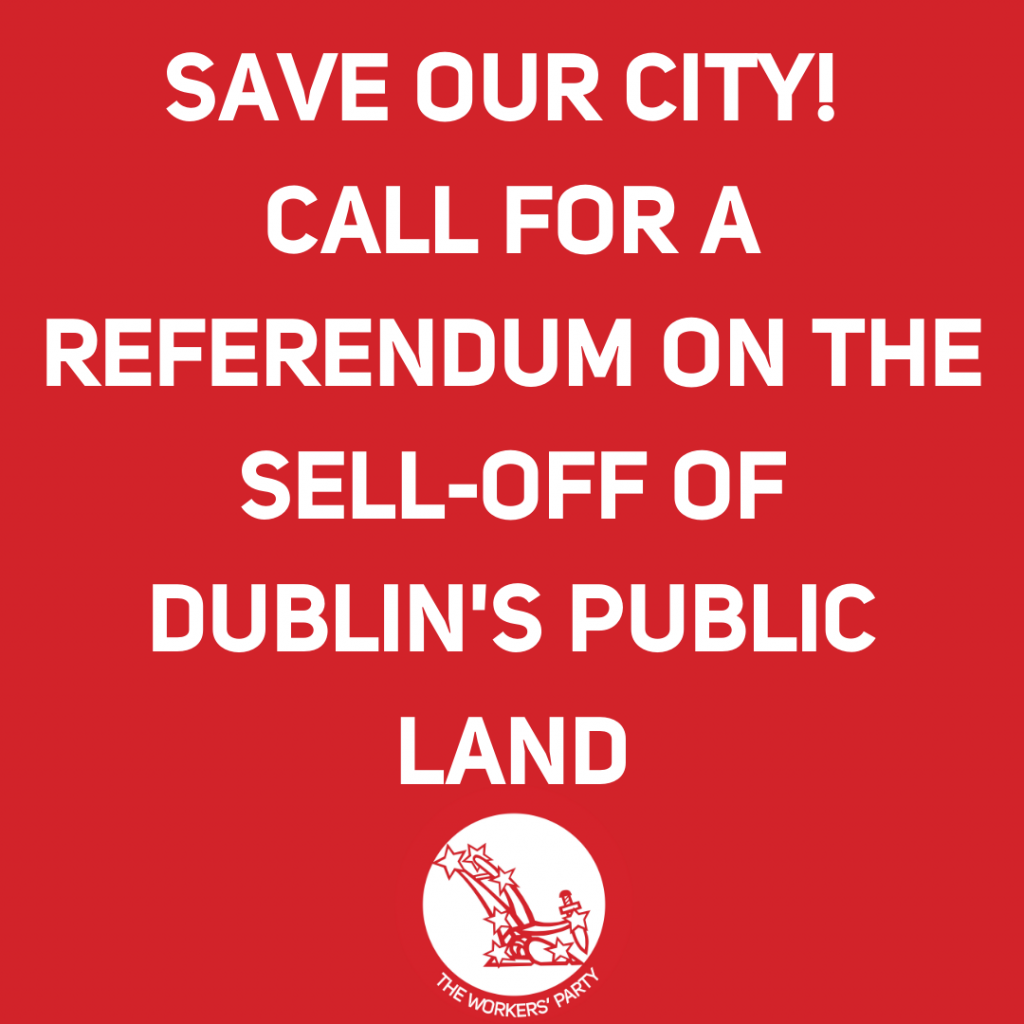 The Workers' Party have called for Dublin City Council CEO Owen Keegan to hold a local Dublin referendum on his proposals to sell off public land. Dublin City Council will tomorrow (Monday) debate proposals under which €100 million of public land – deemed 'unsuitable' for public housing – would be sold off by the city council.

Speaking on the proposal for a Dublin land referendum, Workers' Party representative Éilis Ryan said:
"The Workers' Party proposal would see a referendum held across the four Dublin local authority areas, on whether or not any further public land should be sold off – potentially enshrining public ownership of public land in law, and protecting our city for future generations.

"In the context of a massive housing crisis, it is time to give the people of Dublin a voice in how they want their city developed – via massive for-profit developers and vulture funds, or in the public interest."

Ryan continued:
"The plebiscites held in Cork, Limerick and Waterford on the issue of directly-elected Mayors show the possibility of direct democracy in guiding major public decision-making at a local level. Local referendums, while not binding, can make clear to elected representatives the opinion of a city's citizens.
"No issue warrants public consultation more than how our public land should be used. Regardless of whether the land under debate tomorrow night is suitable for residential development, it should be held in public ownership, for the common good."

She concluded:
"I have launched a petition to call for a referendum on preventing any further sell offs of public land in Dublin. I am calling on all political parties to commit to supporting this call – to give Dublin's citizens a voice in saving our city for future generations."