Untying Workers' Hands
Trade Unions and the 1990 Industrial Relations Act
The 1990 Industrial Relations Act imposed a range of constraints on workers and the trade unions representing them, while providing employers with legislative protection. Many of the deficiencies in the 1990 Act were identified at the time, not least in the Workers' Party's 1990 pamphlet 'Bertie's Bill'.
Nearly three decades later, it is clear that the fears expressed by workers, trade unions and their political allies were justified.  The time has come to untie workers' hands and amend the Act.
That is why the Workers' Party commissioned Dr Daryl D'Art to produce a report analysing the 1990 Industrial Relations Act and its operation and proposing amendments to the legislation.
The full report entitled Untying Workers' Hands: Trade Unions and the 1990 Industrial Relations Act can be found here.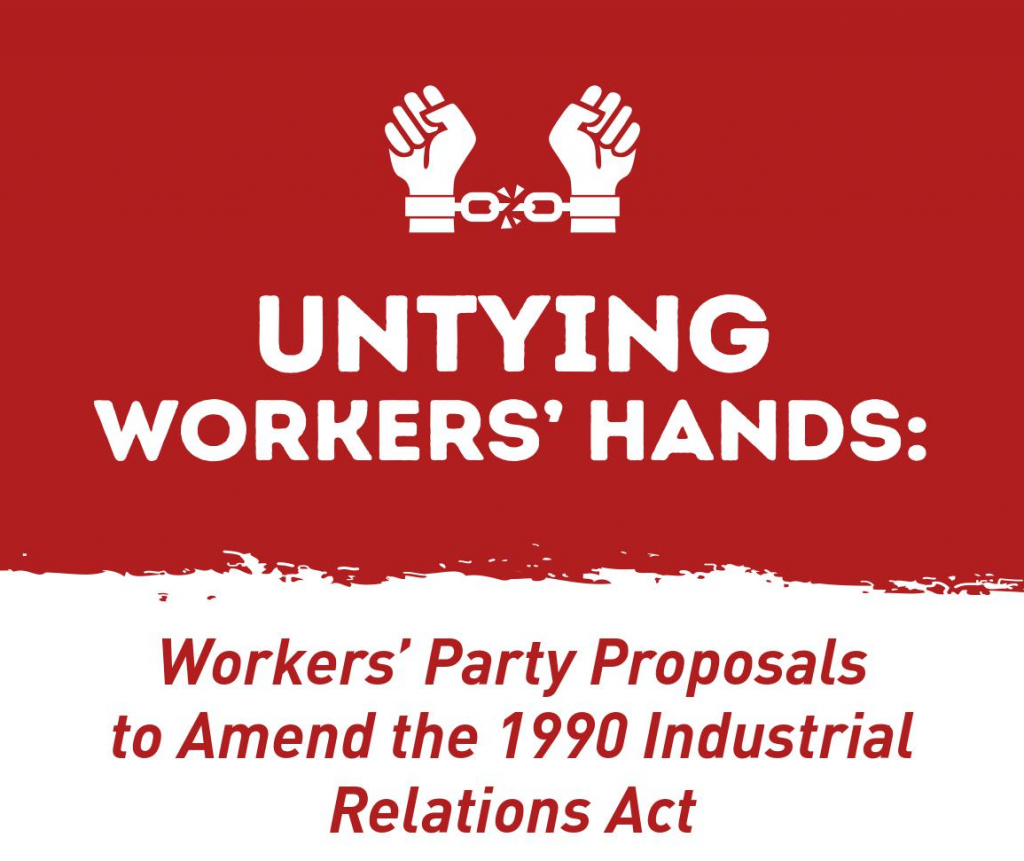 Action on Workers' Rights