In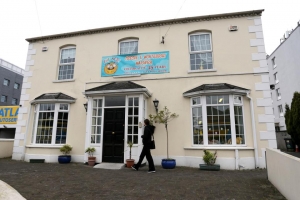 the wake of the announced closure of a creche in Drumcondra to make way for a Lidl development, the Workers' Party have raised queries as to how the creche demolition was not spotted by the planning authorities when revieiwing Lidl's planning application.
Speaking following the announcement today (Friday) of the creche's closure, Workers' Party Dublin Northwest representative Gavin Mendel-Gleason said:
In its application to build a supermarket and office space on the Drumcondra road, submitted last December, Lidl made crystal-clear that they planned to demolish the creche currently on the site.

While the city council did not fully approve the plan at that time, it did seek further information from Lidl about certain concerns in relation to the application – and did not mention the creche at all.
Mendel-Gleason said that awarding planning to a development which would require the closure of a badly needed and oversubscribed facility such as a creche made a mockery of our childcare system as a whole.
The owner of the building in question, like the owners of many buildings housing creches in the city, is in the business of making profit enterprise. With the Lidl development, they have clearly decided that it is more worthwhile for them to close shop and sell up.

This is not a sustainable basis on which to run public services. It is yet another side effect of this government's continuous outsourcing of basic services to the private sector.