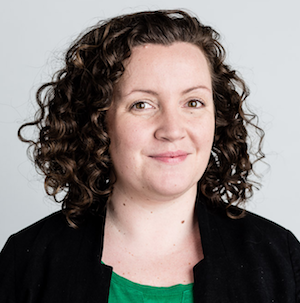 The Workers' Party has said that the new state lending fund, Home Building Finance Ireland (HBFI), is a slush fund to ensure developers' profits, and would be better off used to build public housing.
Cllr. Éilis Ryan (Workers' Party), who is a candidate for May's European elections and city council elections, said:
"All evidence from the past decade indicates that private developers have neither the interest nor capacity to tackle the housing crisis in Ireland, unless they can generate enormous profits from doing so. Instead of telling those developers they are not entitled to do this, our government launches yet another slush fund to finance private development, where commercial lenders have chosen to opt out.
"Given current prices in Dublin, this enormous state investment will perhaps deliver housing – but it will be unaffordable to the overwhelming majority of households. Are we to believe, as we were told in the Celtic Tiger, that more housing supply will actually reduce prices? It's nonsense.
Cllr. Ryan continued:
"This money – some €750 million – would be better combined with capital grants for traditional social housing delivery, to create a large public fund for the deliver of mixed income, public housing. By renting half of the public housing built with such a fund to households on average and above average incomes, the scheme could operate on a commercial, break even basis.
"It would have the potential to deliver 10,000 homes a year, which are affordable to people and ultimately owned by the state. This is of far greater benefit than thousands more houses costing half a million each."
Ryan expressed alarm that the fund proposed to lend to developers to buy land, saying:
"Dublin City Council is in the process of selling off major tracts of publicly-owned land, and this process is being replicated across the country. Are we going to see a situation where the state is lending to developers, who in turn will use that finance to buy our own land off us, perhaps even at knockdown prices?
The councillor concluded:
"We are being governed by ideologues who speak about the importance of the free market and refuse to consider state involvement in building housing. Surely under to such a philosophy, a private developer should stand on its own two feet or go bust? Why is our government happy to yet again bail out developers, but not bail out our public housing system?"