Workers' Party representative for Dublin North West Gavin Mendel-Gleason was responding to claims by CIF Director General Tom Parlon that parking spaces in apartment complexes could cost developers up to €100,000 each to build – and should no longer be mandatory.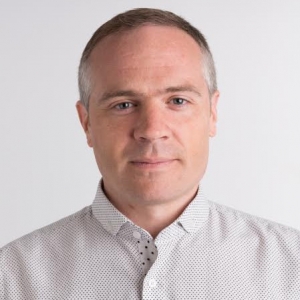 Mendel-Gleason said:
'The Workers' Party has a costed policy for universal cost rental housing, and our figures accurately account for the cost of underground parking. €100,000 is an unbelievable figure and does not reflect industry estimates of costs which are closer to €20,000. By removing the outlandish profit margin – 10-20% – building apartments with adequate underground parking is affordable.
Mendel-Gleason stated:
'Though parking increases costs, building apartments is still viable if the universal, public cost rental model is used. This model, directly built by the state, offers the best solution to the housing crisis as it cuts out the need for a profit margin for the developers and can be offered to tenants regardless of their income levels.
'How come the government considers every possible measure to reduce costs – scrapping carparking, reducing storage, reducing windows in apartments – except the most obvious: scrapping the extortionate profit made by developers, by simply building houses directly?'  
Mendel-Gleason concluded by slamming the CIF and Tom Parlon as greedy property interests whose attitude symbolises why Ireland has such an appalling housing crisis:
'It comes as no surprise that Parlon would put forward such figures to try to drive down standards. As a former Progressive Democrat Minister for State, and now, Director General of the CIF, he has been a representative for some of the most right-wing neoliberal interests in the country. It is their failed economic model of tax breaks, lack of regulation and privatisation that has the country in the grip of this appalling housing crisis. It's well past time for the state to step in and directly build public housing – our figures show it offers much better value.'