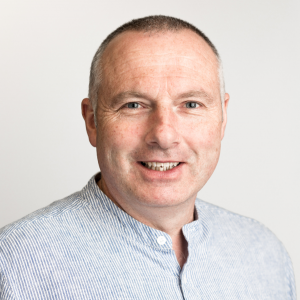 The Workers' Party have called on the FAI to immediately reverse their decision to appoint Denis O'Brien honorary president of the organisation.
Workers' Party representative in Palmerstown, David Gardiner, said the move was a kick in the teeth to ordinary football fans, saying:
"I've attended League of Ireland matches in Dublin for over 30 years. It is ordinary football fans and young players who the FAI should be representing – not the super elite.
"Denis O'Brien is a major part of the crony, corrupt culture which has damaged the lives of ordinary working class communities across this country. How could the FAI possibly think it appropriate to reward him with the title of lifetime honorary President?"
Gardiner continued:
"This move just highlights once again the massive disconnect between the FAI's leadership and the incredible fans, kids and young players who are at the heart of football across the country.
"Ask any person attending a St. Patrick's Athletic match at random, do they think Denis O'Brien is an appropriate person to represent football in Ireland, and they would tell you that because of his record of corruption, greed and cronyism, he is not an appropriate role model for our kids."
Gardiner concluded:
"This goes beyond O'Brien turning up at ceremonial functions, and sitting with John Delaney in a fancy box at international matches. His appointment as honorary president sends a message to young people that we think his behaviour, the 'Galway Tent' culture which he represents, is something to aspire to.
"I am calling on the board of the FAI to step in and reverse the decision."