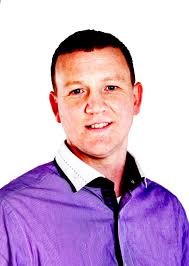 Conor Campbell, Workers' Party representative in Upper Springfield/Black Mountain, has called on the UK government to ensure provision of Personal Protective Equipment (PPE) to the pivotal role of care workers fighting coronavirus.

Campbell said:
"Social care workers and all carers have a significant role to play in supporting our communities and keeping vulnerable people and patients safe. This is particularly pertinent in the current fight against COVID-19. It is therefore essential that they are given the proper support to ensure no lives are put at risk."

All providers must be given the support they need from the government to provide training on infection control, put robust processes in place to ensure all visitors to care homes are safe to enter, strategic planning to safeguard business as usual knowing that workforce shortages are expected, while protecting both their staff and patients.

Campbell continued:
"Social care and homecare has long been underfunded but now more then ever it is in urgent need of our support. These are low paid workers on the frontline, and they are given almost no support in protecting themselves against the Coronavirus.

"The lack of personal protective equipment (PPE) remains a major problem. Although the creation of a 'national supply distribution helpline' and the assurance that all care services will receive 300 face masks is welcome, care workers and providers still face the very real problem of accessing the PPE that they require and no-one is sure how effective this new distribution will be.
He concluded:

"54% of care workers are on zero hours contracts and the average hourly rate is below minimum wage. Social care is pivotal in supporting the NHS and the community not just in this current crisis but at all times. We must be mindful of the selflessness of our care workers and enable and empower them to work safely with the training and equipment they need."