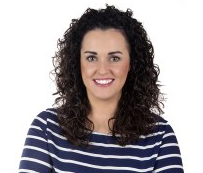 The Workers' Party has called for Belfast-based Randox Laboratories, who manufacture a testing kit for COVID-19, to release it from patent in order to enable widespread, fast manufacture of the kit.

Gemma Weir, Workers' Party representative in North Belfast, said:
"Randox Laboratories hold the patent for a 'Coronavirus Biochip' which enables faster and more accurate diagnosis of COVID-19 by clinicians. It has been exported to China in large quantities.

"It is essential at this juncture that such kits are produced in the largest quantities feasible. This means releasing technology such as the Biochip held by Randox from patent."

Weir continued:
"Our response to the COVID-19 crisis requires a rapid increase in production of testing kits, and also for those kits to be produced and sold at a reasonable cost. For this reason, it is essential that they be released from patent.

"This should be done for all required technology – testing kits, ventilators and Personal Protective Equipment – in order to secure our supply chains."

She concluded:
"I am calling for Randox to voluntarily release this technology from patent, in order to allow production to increase and price to drop.

"If they refuse, the state should revoke the IP."