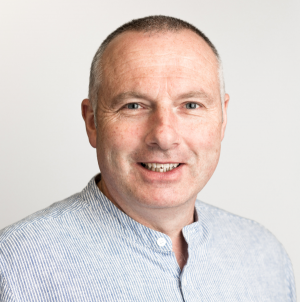 David Gardiner, Tallaght fire fighter and Workers' Party candidate in the Dublin Mid West by-election, has hit out at proposed cuts to fire services in the West of the city. Gardiner was speaking on foot of new documents shown to him which reveal plans to reduce staffing levels across the city's fire services, and signal further delays in long overdue fire stations in city's new western suburbs of Adamstown and Clonburris.
Gardiner said:
"The document shown to me by fire service sources proves my worst fears as a fire fighter – that a Fine Gael government, together with city officials, are willing to reduce staff levels well below what is required to ensure the safety of the fire fighters who serve this city.
"Just one example of this is in relation to staffing levels which the document recommends for aerial appliances. As we saw with the recent Metro Hotel fire, Dublin has a growing need for aerial appliances capable of responding to fires in high rise buildings. But the document I saw indicates Dublin Fire Brigade management want to reduce the numbers of staff accompanying an aerial appliance from 4 to 3.
"This means that, when responding to a fire, rather than two-person teams operating on the ground and in the aerial 'cage' which responds to the fire, one person will be left completely isolated."
Gardiner continued:
"Meanwhile, the delivery of a long-promised fire station for the new suburbs of Adamstown and Clonburris has now been pushed back to 2025. The station was promised over a decade ago, before building there had even commenced on Adamstown. But to date, the 10,000 homes in Adamstown remain without adequate fire services.
"This looks set to be replicated with Clonburris, currently under development. My estimations that none of the current or planned new homes in Adamstown and Clonburris can be reached from existing fire stations within recommended safe response times. How can our government justify leaving 20,000 homes in such a precarious situation?"
The Dublin Mid West by-election candidate concluded:
"I'm contesting this election because of the complete failure of the current government to provide any level of basic public services in the communities of Dublin Mid West – including emergency services.
"Our emergency services desperately require greater investment and upgrading. But of course, the natural response of any Fine Gael government is to cut, cut, cut – even when, as is the case here, people's lives are put at risk."