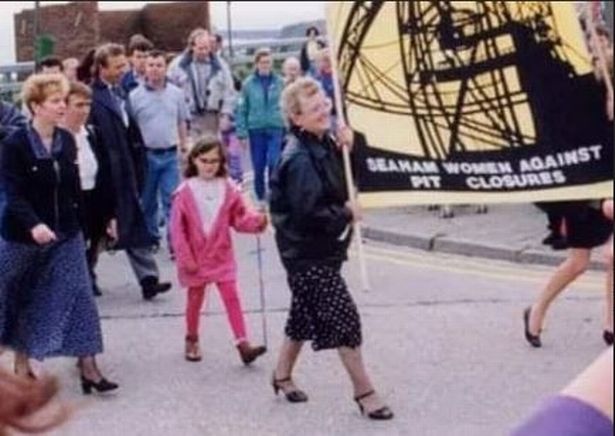 The Workers' Party wishes to offer its sincere condolences to the family and friends of Myrtle MacPherson, on the occasion of her passing.
Workers' Party Ard Comhairle member Séamus McDonagh, said: "Myrtle was exceptional, but she was also typical of the grit, determination and radicalism of the women and men of Durham who stood up against the force of Margaret Thatcher, in defence of workers and trade unions everywhere.

"Throughout my adult life, the actions of women like Myrtle have inspired me as a socialist, and are a reminder that radical politics is not about grandiose ideas or speeches – but about ordinary, everyday actions of resistance and solidarity, in our own communities and on our own streets. Thatcher tried to demonise the miners' strike – and all trade unions – as macho, aggressive thugs. Women like Myrtle are proof that nothing could be further from the truth than this stereotype.

"Myrtle understood that, while her own struggle was firmly rooted in her local community, the struggle for workers' rights was an international one. This is something which is more important now than ever, as racists attempt to capitalise on the exclusion of workers across Europe.

"The Workers' Party sends its deepest condolences in particular to Myrtle's daughter Heather, a true comrade of our Party, and to all of Myrtle's family, friends and comrades. There is no better way for us to remember her than to take up the struggle she fought."