SOLIDARITY MESSAGE FROM THE WORKERS PARTY OF IRELAND TO THE
COMMUNIST PARTY OF MEXICO ON THE OCCASION OF ITS VI CONGRESS, 3-5 AUGUST 2018.
Dear Comrades,
The Workers Party of Ireland sends warm comradely greetings to the Partido
Comunista de Mexico (PCM) and to all participants in the 6 th (VI) Congress of the PCM taking place in Mexico City on 3-5 August 2018. The WPI sends its solidarity and support to the PCM, recognising the very difficult conditions which it faces in theconditions of capitalist crisis and political repression, corruption and violence, including disappearances, assassination and murderous attacks against communists and other progressive forces.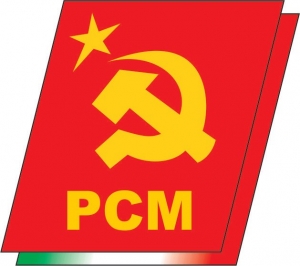 In Mexico, as elsewhere, the private ownership of the means of production, private capitalist appropriation and the contradictions of capital formation block the general development of the productive powers of society. The living conditions of the working class are constantly under attack in the pursuit of profit for the capitalist class.
Imperialist aggression and the threat of intervention and war remain a reality for the
peoples of Latin America. The cause of these problems is the capitalist system itself.
Tackling the issues facing the region and the world requires a fundamental
transformation of the capitalist system.
The electoral success for Obrador cannot address the myriad problems confronting
the working class, it will not confront the question of bourgeois power, nor can it
deal with the conditions of capitalist crisis or the increased aggressiveness of
imperialism. These problems can only be solved through a process of class struggle
for revolutionary change of the system itself. Only by abolishing the capitalist
system and replacing it with a socialist system which serves the interests of the
peoples and the working class, can workers and their families have any hope for a
better future.
The Workers Party of Ireland is committed to strengthening co-operation and active
solidarity between the international communist and workers' parties. The WPI
congratulates the PCM on the upcoming celebration of 25 years of the process of
reorganisation of the PCM, initiated on 20 November 1994, and wishes the PCM
success in its deliberations at this VI Congress and in the continuing work of the
Party. The WPI believes that the decisions of the Congress will strengthen and
consolidate the programmatic platform of the PCM in providing solutions for the
working people of Mexico. The WPI conveys its greetings and solidarity to the
Congress and to the leadership and cadres of the PCM. We look forward to the
continued strengthening of relations between our two parties.
Gerry Grainger
International Secretary
Central Executive Committee
Workers Party of Ireland
August 2018