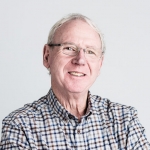 The Workers' Party has welcomed a Seanad vote in favour of a ban on the import of goods originating in illegal Israeli settlements in Palestine.
Speaking following the vote this evening, Cllr. Ted Tynan (Workers' Party, Cork) said:
"This victory was hard-won, fought for for decades by campaigners for the rights of the Palestinian people. It proves once again that political change can be won by concerted grassroots action. Its been shown time and time again that politicians respond to this pressure."
Cllr. Tynan continued:
"Campaigners responded to repeated warnings from Fine Gael about the illegal nature of this vote, by commissioning their own legal opinions proving otherwise.
"Minister Coveney says this bill is not legal since it is not done via the European Union. But in fact, it is only through bills such as this one that we can push back against the totally illegal incursions by the Israeli state into Palestinian territory. The Israeli government are intent on ruining the possibility of a Palestinian state through the creation of settlements. Every effort must be directed towards preventing this from happening."
Cllr. Tynan concluded by calling on Fine Gael to reverse its stance on the bill:
"Fine Gael can see now how any vote in the Dáil on this bill is likely to proceed. They should recognise the lay of the land, shift their position, and commit to voting for the bill in the Dáil. Unanimous support for the bill would send a strong message both to the Israeli government, and to other European countries considering similar moves.
"Our country is quick – often too quick – to endorse damaging sanctions when called for by the United States, in places like Russia. The ban on Israeli settlement goods is far more modest, and far more greatly needed. There is no justification now for Fine Gael opposing it."