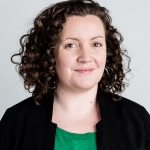 The Workers' Party have issued renewed calls for a ban on short-term rental accommodation in Dublin, in the wake of the latest figures released today showing that half of all Dublin lettings were aimed at the short-stay tourist market.
Cllr. Éilis Ryan of the Workers' Party said:
"On the street across the road from my office, we have the astounding situation of a half dozen residential buildings being used exclusively as tourist lettings, while the B and B's on the same street are full with homeless families.
"In our city, our primary concern should be to provide for the well-being of those who live here. It is totally wrong that residents in the areas between Dublin's canals are effectively being displaced by tourism."
The city councillor continued:
"Around Dublin 1, there are countless buildings which were, and continue to be, let as substandard bedsits, without private shower and toilet facilities and, in some cases, without heating, hot water, or cooking facilities.
"It is right to shut this type of accommodation down. But what is not right is that the owners of these buildings are in no way forced to improve the quality of the accommodation which for decades they have profited from. Instead what we say happening is that those living in bedsits or overcrowded rooms are evicted, and the building is converted into tourist apartments, with zero compensation to tenants or penalisation of landlords."
Cllr. Ryan concluded:
"Dublin needs an immediate ban on short-term lettings in residential buildings – and a moratorium on all planning requests to convert the status of buildings from residential to tourist/commercial.
"This must be accompanied by a state programme to acquire those buildings which are being inappropriately let as tourist accommodation. It's an excellent opportunity to increase the supply of public housing across the city."