Calls for nationalisation of Irish Ferries, aid to Aer Lingus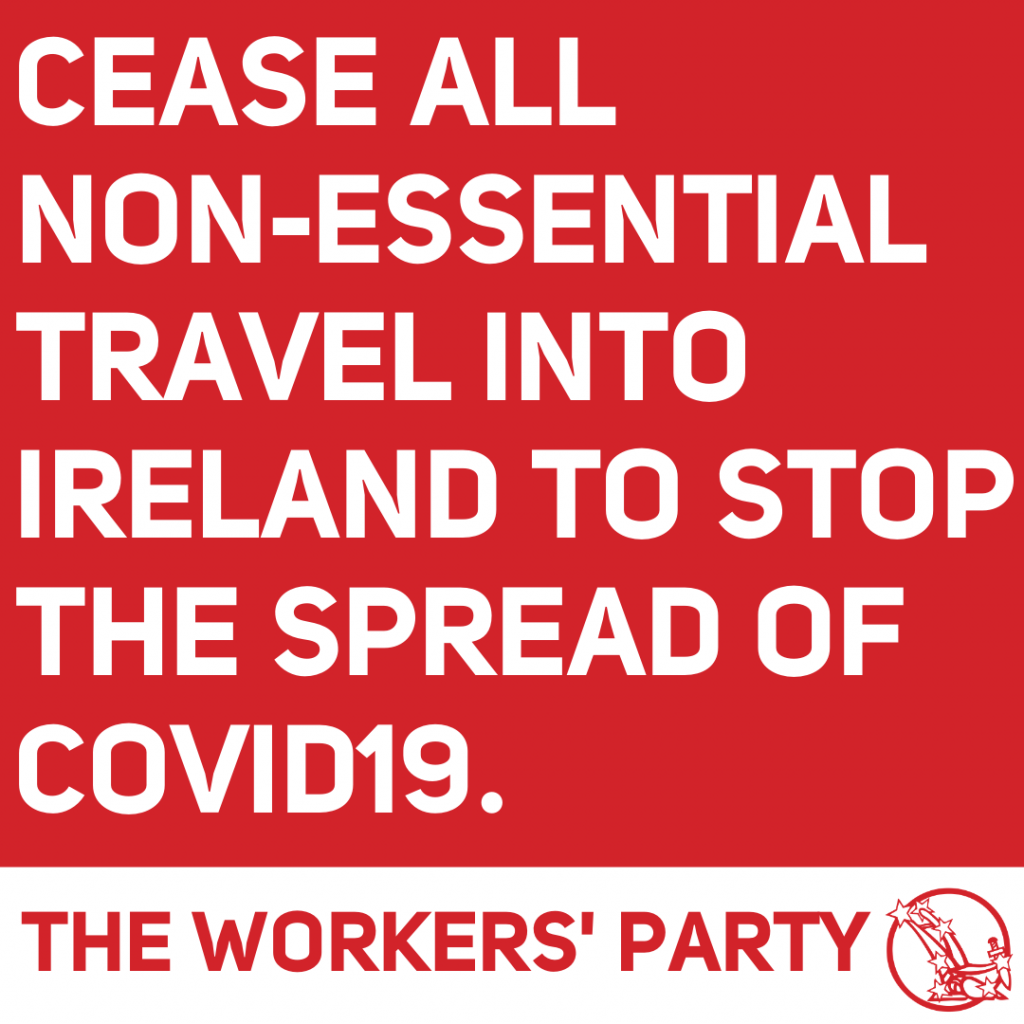 The Workers' Party has called for an immediate ban on non-essential travel into the island of Ireland, saying the measure is now essential to enabling our response to the Coronavirus. 

Workers' Party representative Éilis Ryan said: 
"What we know right now is that limiting interaction between people, and in particular between strangers, is the single biggest thing we can do to slow the spread of the virus. Although air passenger numbers are down 60%, that still leaves an enormous number of people travelling into the island of Ireland each day. 

"We are calling for an all-island ban on all but essential travel onto the island of Ireland, with essential travel to include the import of medical supplies, food supplies and other essentials, and the entry of people required to respond to the virus." 

Ryan continued: 
"Thousands of low-paid workers in essential jobs such as retail pass through Dublin's shops each day to do their own shopping. They are at the front line in terms of risk of contracting a virus. 

"Some of this risk is, unfortunately, unavoidable. But much of it is avoidable. Stag parties and other tourist groups continue to arrive in Dublin, often from countries with lax efforts to contain the virus outbreaks. They are exposing people in Ireland to totally unacceptable risk." 

She concluded: 
"Italy has been under lockdown for some weeks now, but it is not curbing the spread of the virus. This is because they acted too late. We must not wait for the crisis to manifest itself before curbing all non-essential entry into Ireland. 

"If we want our health services to survive, now is the time to stop non-essential travel into Ireland."